Certified Public Accoutant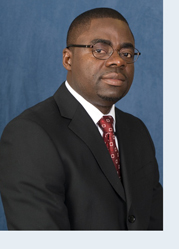 Founded in 2007, Ashong & Associates, LLC, has been providing superior accounting and tax compliance services to small businesses, corporations and non-for-profit entities and individuals mainly in New Jersey and Pennsylvania.  
Ashong & Associates LLC is solely owned and managed by its president Albert Ashong, with eight years of public accounting experience with national and regional CPA firms and three years of corporate experience. Albert Ashong is licensed as a Certified Public Accountant with the States of New Jersey and Pennsylvania. He is also member of the American Institute of Certified Public Accountants (AICPA) and New Jersey Society of Certified Public Accountant (NJSCPA). He is also a member of the Association of Chartered Certified Accountants (ACCA) in England.
Industry experience includes but not limited to:
Not-for-Profits
Home Healthcare
Pharmacy
Printing and Web Site Design
Real Estate
Construction
Transportation
Wholesale & Retail
Restaurants
Homeowners Association


Mission Statement:
Our mission is to help small businesses and not-for-profit entities achieve their goals by consistently delivering timely, accurate and innovative financial, accounting and tax compliance services. Our goal is to be a partner with our clients by taking care of all their accounting and tax needs while affording them the peace of mind to focus on the core and operational aspects of their business which translates into increase profitability.
+ ARTICLES
10 Steps to Starting a Business
Starting a business involves planning, making key financial decisions and completing a series of legal activities. These 10 easy steps can help you plan, prepare and manage your business.
read more
Get Smart about Retirement
"IRS audit" is one of most-feared phrases in the English language. While the chance of being audited is pretty low (about one in 100), the chance of being touched by the IRS is...
read more
12 Potential Red Flags that can get you Audited
Consider these four often overlooked factors to help keep your retirement on track. If you are in retirement or nearing it, you know that making the transition from employee to retiree...
read more